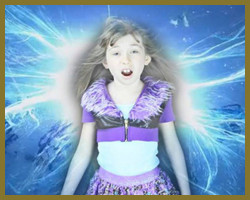 VIDEO GALLERY
Here is a look at some video examples of studio and drumming work.
Studio videos, concert videos, and sync videos where video or audio work was done are shown below.  Mixing The Band can assist in making videos for the promotion of your music, products, or services. Audition videos, artist videos, band videos, and product infomercials are now available.
Use videos to show off your band and your skills, or tell your story and sell your products. Videos are a great marketing tool that can really help get your message out there for viewing. Videos are a great way to promote your talent and help you get that next gig, so show off your skills, and put your act on video.
| | |
| --- | --- |
| STUDIO DRUMMING – Pat Travers – Hellbound Train – (Wri, Prod, Dr, Eng, Mix, Master) | BAND VIDEO – Black Canvas – What About – (Prod, Eng, Mix, Master) |
| ARTIST VIDEO – Autumn Rae Shannon – Back Where I Belong – (Prod, Eng, Mix, Master) | ARTIST VIDEO – Outbound Road – Home Of The Brave Acoustic- (Wri, Prod, Eng, Mix, Master) |
| ARTIST VIDEO – Paris Boset – Can't Blame A Girl For Tryin – (Prod, Eng, Mix, Master) | CONCERT DRUMMING – Molly Hatchet – Flirtin With Disaster – (Live Concert Drumming) |
| AUDIO PRODUCTION – Impelliterri – Last Of A Dying Breed – (Voc Prod, Eng only) | AUDIO PRODUCTION – Outbound Road – Home To Me – (Wri, Prod, Dr, Eng, Mix, Master) |
| BAND VIDEO – Dylan Mathews & The Flips – Lets Hit The Road – (Prod, Dir, Eng, Mix, Master) | BAND VIDEO -Black Canvas – Come Down – (Prod, Dir, Eng, Mix, Master) |
Buy Your Video