Portable Ear Training Kit™
*Special – Buy Now and get the 'Spectral Balancing (or How To Use Any EQ)' Book FREE!!
SUMMARY:
It's time to take your mixes to the next level – your ears will never be the same! Train your ears anywhere, any time with Mixing The Band's Ear Training Kit™, designed to help you learn the sounds of frequencies, delay times, compression settings, reverb times, and more through demonstrations and practice drills. Learn the sounds of the common mixing engineer's tools with The Mixing Engineer's Toolkit™, then practice anywhere with The Rack Box Drills™ and watch your critical listening skills improve dramatically.
The kit contains almost 3 hours of audio ear training tools on video, and is a fun way to sharpen your critical listening skills and train your ears at your own convenience in your own studio, or on your personal or portable computer. Just download, and press "play", and start training your ears and improving your skills.
The Ear Training Kit™ is sponsored by Waves, Izotope, Slate, Presonus Studio One, Drumagog, Blue Cat Audio, Harrison MixBus, SoundToys, MagicAB, and Har-Bal, with music by Black Canvas, The Jam Campaign, Outbound Road, Pat Travers, Barry Myers, Rocket 88, Ray Mercier, and other great artists.
---
This Ear Training Kit™ includes:
1. The Mixing Engineer's Toolkit™ – This is a high quality audio/visual decoding of modern mixing tools including training in frequencies, delay and reverb times, compression, stereo effects, and more. This toolkit is designed to make learning the sounds easy, and is set up so you can both SEE and HEAR the effects on the sound to help you get familiar with how these processes affect the stereo field, track levels, imaging, and tones.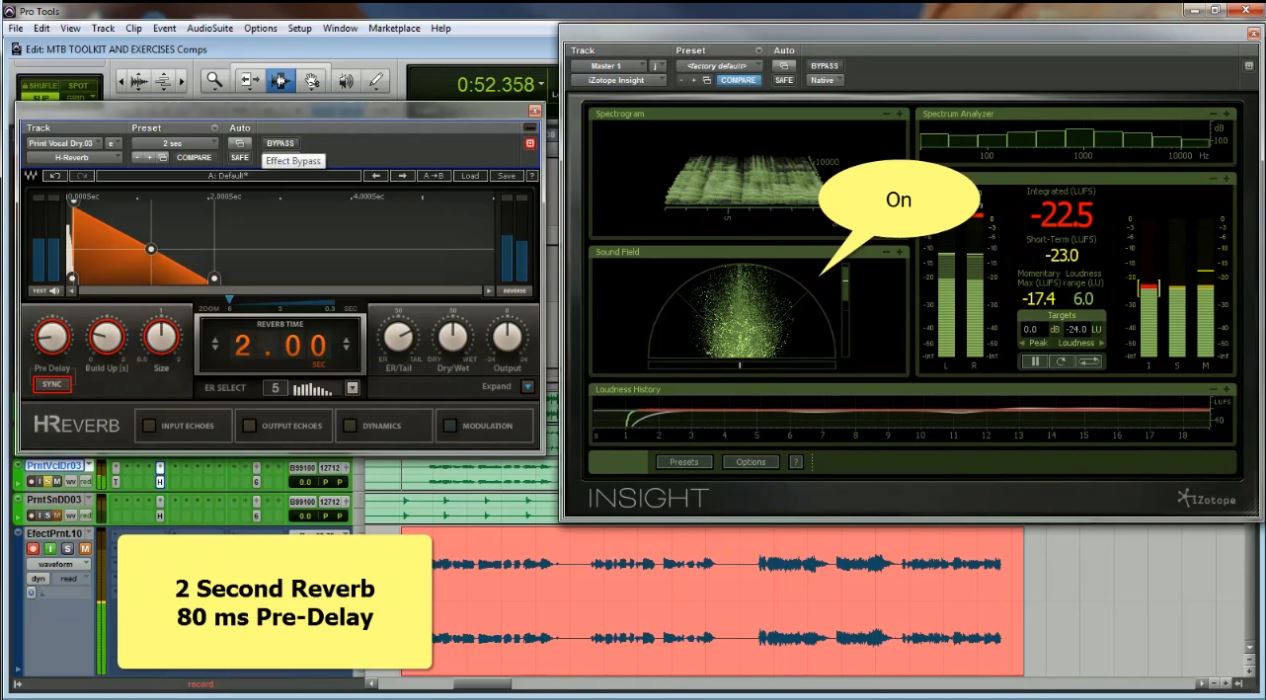 ---
2. The Rack Box Drills™ – The kit includes 200 multiple choice ear training practice exercises broken into 10 lessons of 20 exercises each. These exercises are an effective way to hone your critical listening skills by learning to identify and describe audio characteristics instantly.  The Black Rack Box turns on and off as the sound changes, so you can tell when the effect is on. Listen carefully, then pick the answer that best describes what you just heard from the multiple choice quizzes.
Soon you will be able to quantify what you are hearing in detail, from how many milliseconds of delay are being used, to which frequency was cut, strengthening your ability to make great mixes. The kit contains hours of fun drills, suitable for practice almost anywhere. No exercises repeat, so you can practice with the exercises again and again and keep in tip top shape.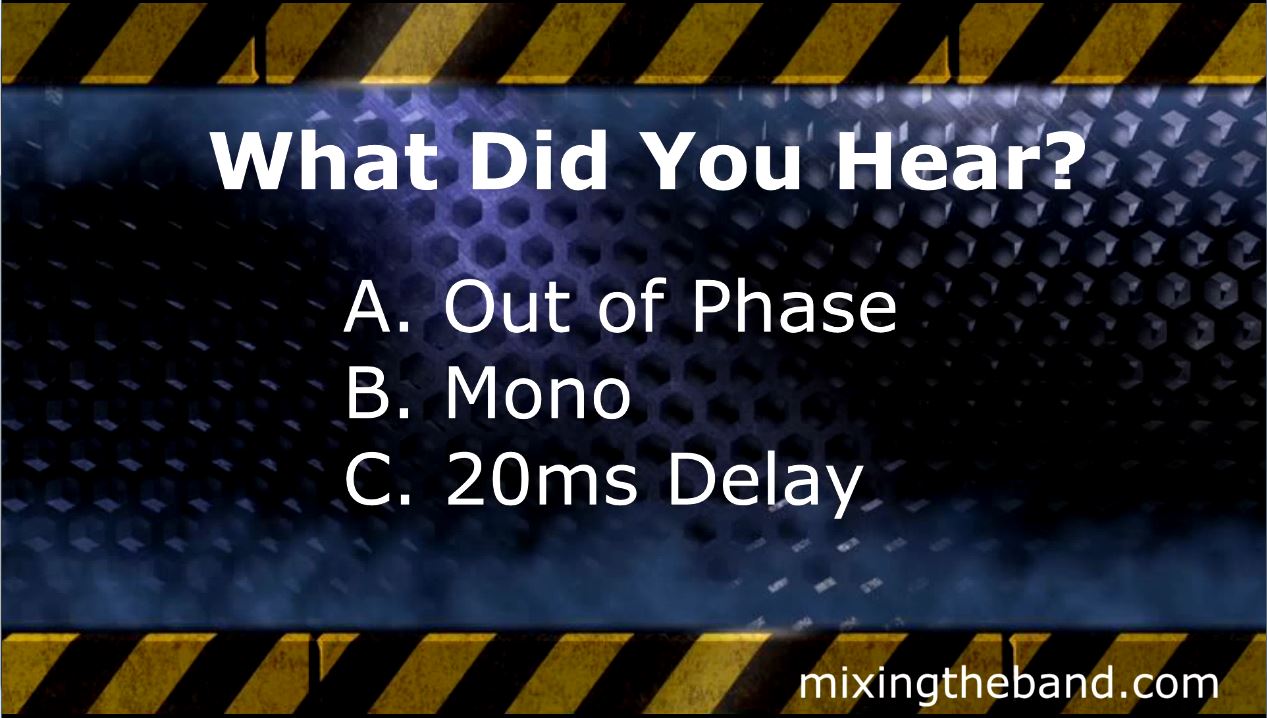 ---
3. The User's Guide – Tips for effective use of the Ear Training Kit™ with answers to the 200 Rack Box Drills™ and your blank answer form for the Quizzes (Drills);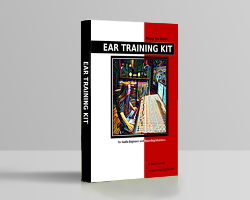 ---
4. *SPECIAL BONUS* Buy Now and get "Spectral Balancing (or How To Use Any EQ)" as a FREE Bonus! – This is the mixing engineer's guide to using any EQ to balance the frequency content of a mix. This book is packed with knowledge used by the pros to shape mixes, and acts as a guide to help you spectrally balance your mix using any EQ. Learn to identify EQ bands by ear and how to affect the character of the mix and tracks by applying strategic tonal adjustments, and soon you'll be the master of the EQ.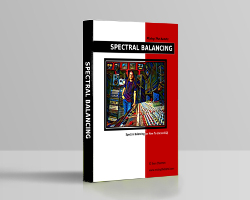 Spectral Balancing Includes:
A 10 Octave EQ Guide,
Handy EQ Tips,
Powerful EQ Techniques, and
Magic Frequencies (good starting points for EQing).
Also learn about:
The 5 Common Types of EQ
Why You Should Use Your Spectrum Analyzer
The Ideal Shape of a Pre-Mastered Mix
6 Powerful EQ Tricks to Carve Out a Sound
The Sound and Science of the 10 Octaves
How To Identify EQ Bands
EQ Tips and Techniques
Answers To The Rack Box Drills At The Bottom Of This Page:
Lesson 9, #11 = C
Lesson 3, #20 = A
Lesson 1, #20 = C
Lesson 1, #13 = A
---
Once you place your order, you'll receive a download link in your email. Download all files in the folders at the link, and start training your ears! Keep the book handy on your device for reference as well. You can view the file in any reader or web browser that supports pdf files.