Now accepting student engineers for studio training
Learn in our studio, work in our studio
Call The Mixing Workshop™ Now – (407) 519-0404
---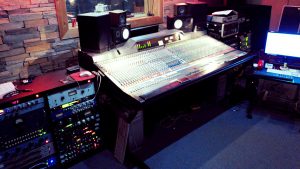 Learn the secrets and techniques used by professional mixing engineers to make great mixes.
Get professional training in a commercial recording studio learning Pro Tools, Mixbus, and Analog and Digital Mixing.
All skill levels, flexible scheduling. Central Florida location.
Call The Mixing Workshop™ Now at (407) 519-0404
Email for more information: mixingtheband@gmail.com
---
At The Mixing Workshop You Get:
Hands-On Mixing Training with a professional engineer
The Ear Training Kit™
A Certificate when you complete all the course requirements
We believe you learn best by doing. The focus is on you.
The Mixing Workshop™ is hands-on, so you are mixing in the studio from day 1. Bypass years of trial and error by learning from working professionals.
Sponsored by Waves, Izotope, Slate, Studio One, Drumagog, Blue Cat Audio, Harrison MixBus, SoundToys, MagicAB, and Har-Bal, with music by Pat Travers, Outbound Road, Black Canvas, The Jam Campaign, Barry Myers, Rocket 88, Yanique Sasha, Ray Mercier, and other great artists.
---
HOW TO SCHEDULE YOUR WORKSHOP
Call (407) 519-0404 to schedule your classes, or email mixingtheband@gmail.com for more information