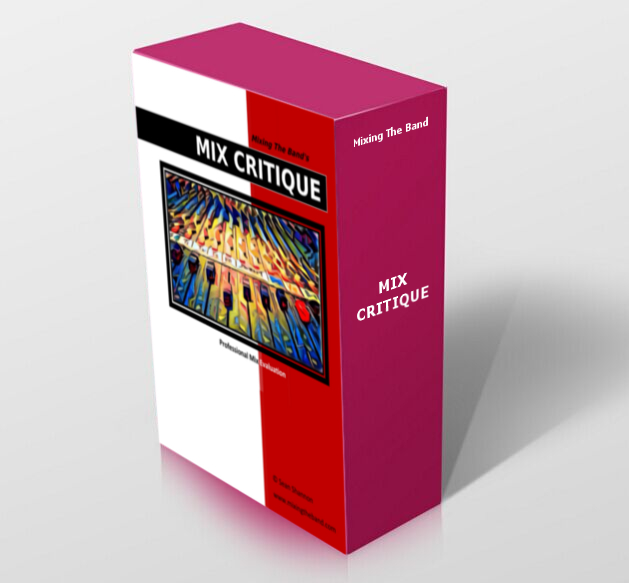 MIX CRITIQUES
Mixing is not easy, and it can take many years to get yourself to the point where you can trust your mixes to be good every time.  Working with an experienced engineer can really make a big difference and help you shorten that time span.
Mix critiques can lead to better mixes by providing tips and insight into practices that may need improvement, and identifying strengths you may have that could be brought out a bit more.
A mix critique is a professional evaluation of your mix, with suggestions for improvements, if necessary. Evaluations by an experienced professional (who is not personally involved in the project) can be really helpful for improving your mixing skills by putting "another set of ears" on the project.
You'll receive valuable feedback on the balances and sounds, and tips on what you can do to improve your mix.  Use these tips to identify weaker areas in your mixing approach and give you some insight into how your mixes translate to other listening systems.
This is a great opportunity to get another perspective on your mix and see what your room and speakers are telling you when you mix, and how your balances and tones come across in another listening environment.
Once you order a mix critique, send the mix you'd like critiqued to mixingtheband@gmail.com.  You'll receive the mix critique in your email.
Buy Mix Critiques Now