PROFESSIONAL DRUM TRACKS
"Man, you drummers that can groove that hard to a click are alien! From another planet!"
~Malcolm Springer 
Put high quality multi-tracked drums or percussion on your project, tailored for each song, and played by professional studio drummer and DW Artist Sean Shannon.
Sean's drumming history includes international touring and recording acts like like Molly Hatchet, Pat Travers, Brian Howe's Bad company, Outbound Road, Rob Rock, Les Dudek, and others.
"Other than Tommy Aldridge, Sean is my favorite drummer you have had in the Pat Travers Band……..Would love to see him back in the PTB…"
~Paul Broderick
If you are using a drum playback program like EZ Drummer or Superior Drummer, Sean can play/program the drums for your songs and send you a MIDI track.  (This is great for metal and allows you to pick your kit sound and easily update parts)
If you have a drum part you'd like to replace, or an idea drum track, send that for reference along with any notes about what you are trying to get out of the track. Sean can create a drum part that works for the song and fits your vision. Most musical styles can benefit from real drums and/or percussion.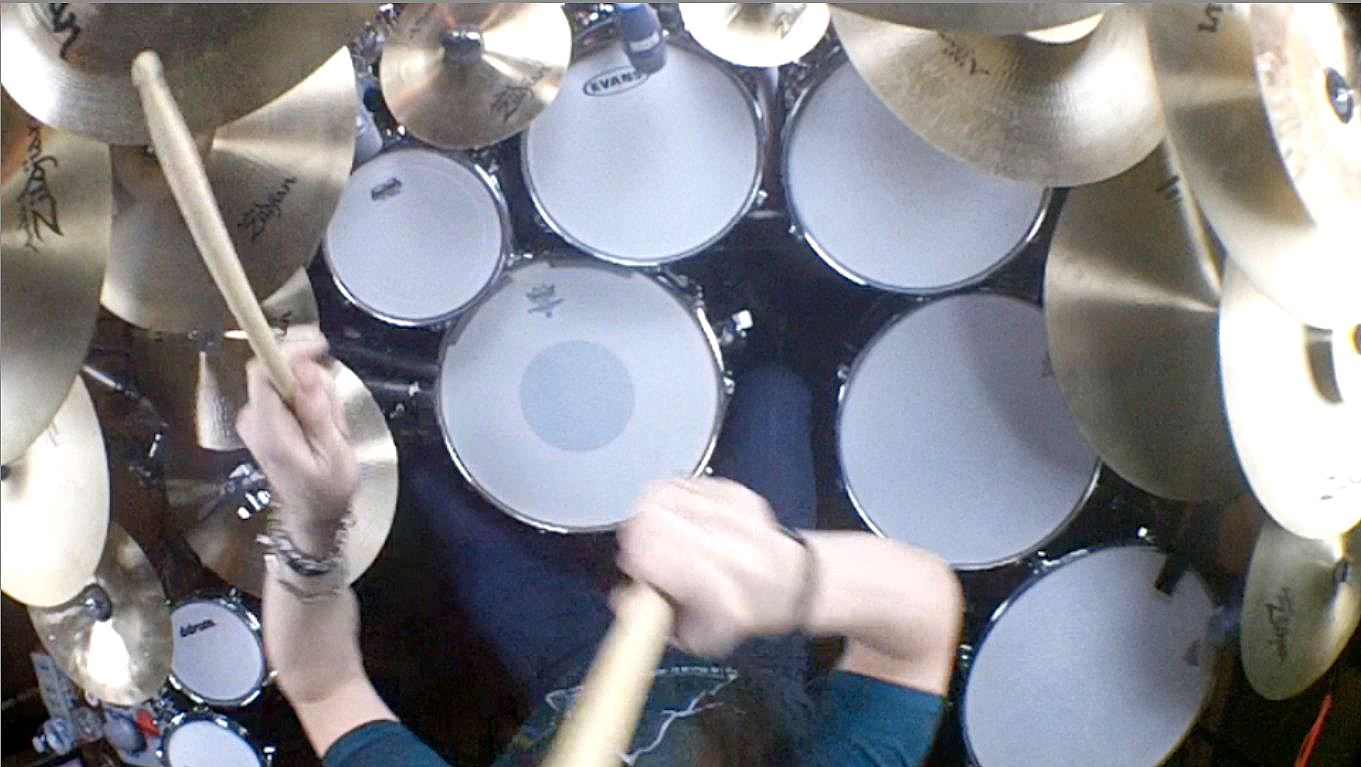 CUSTOM DRUM OR PERCUSSION TRACKS FOR YOUR SONG
You get a customized drum track for your song sent back to you as your choice of:
A MIDI track, or
The mixed drum kit as a stereo wave, or
Individual tracks, or
If you have ordered mixing and mastering, you can have the songs mixed and mastered with the new drum tracks.
---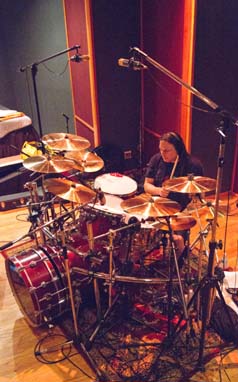 What You Send to Sean for Drum Tracking:
A stereo wave or mp3 of the song with tempo, or
Individual tracks for the session as wave files, all starting at session bar 1, or
The Pro Tools session with audio files,
Plus any charts, notes, or scratch parts that may be helpful
When preparing songs, make sure all wave files start at your session's start time. Your new drum tracks will have the same start time for easy import and alignment into your session.
If you have sketched out an idea drum track or have a scratch track already down for drums, send that as well, or include those tracks in the session file when you upload it.
---
What You Can Expect:
A MIDI track, or
A stereo drum or percussion track mix, or
Multi-track wave files including:
Tracks for individual mics
Inside and outside (DW Woofer Drum) kick mics
Top and bottom snare mics
Stereo overheads
Room mic(s)
24 bit wave files
---
What Sean uses:
Sean is a DW Artist (Drums, Pedals, and Hardware)
Zildjian A cymbals
Roland V-Drums
Assorted percussion
Assorted snare drums
Pro Tools HD
Assorted drum instrument and triggering software
Ribbon, condenser, and dynamic microphones
Please contact Sean for a quote for studio drum tracks for your music HERE.
---

PROFESSIONAL TOURING DRUMS
Sean is an experienced world touring drummer and is a former member of Molly Hatchet, the Pat Travers Band, Brian Howe's Bad Co., and Outbound Road, among others.
Please direct touring offers to Sean at MixingTheBand@gmail.com.